The Pfister Hotel®
Artist-in-Residence
The Pfister has long prided itself as being a world-class destination for travelers and a quintessential Milwaukee landmark. Woven throughout the cultural fiber of our hotel is a long-standing passion for the arts. Along with our expansive Victorian art collection – the largest of its kind of any hotel in the world – The Pfister Milwaukee is proud to continue our immensely successful and popular Artist-in-Residence program.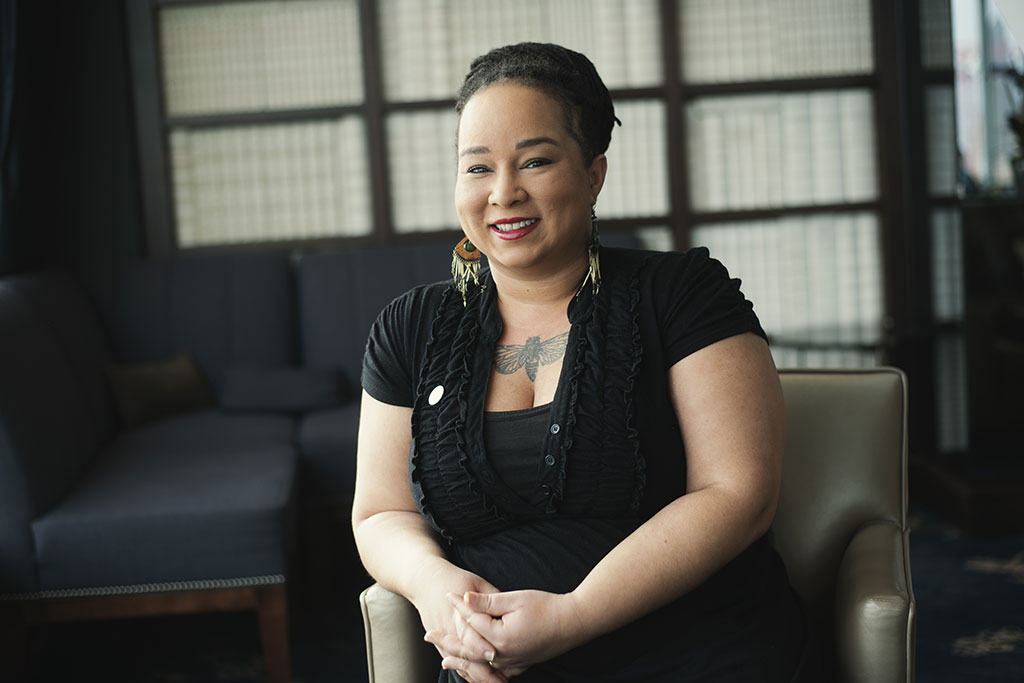 Our Pfister Artist-in-Residence program has been recognized, locally, nationally and internationally. The residency, which runs from April 1st – March 31st is an opportunity for an artist to be at the forefront of Milwaukee in an artist studio/gallery on the 1st floor of Milwaukee's oldest and most prestigious hotel.

The program features a working studio and Milwaukee art gallery that is open to hotel guests and the public and encourages visitors to interact with the artist, while watching the evolution of each piece of work firsthand. The Artist-in-Residence Program serves as an extension of the hotel and works hand-in-hand with hotel staff to both promote the program and provide a distinctly unique experience for guests and visitors of the hotel.
The hotel's current and past artists have been gaining attention, as well. Timothy Westbrook (2012-2013) appeared on the twelfth season of the popular Lifetime Television show "Project Runway," while Shelby Keefe (2011-2012) had her work featured on the cover of the September 2013 issue of PleinAir Magazine.
Milwaukee artists are expected to spend a minimum of 30 hours a week on-site, and will participate in the four gallery night & days during their residency, along with a number of other events that occur. This artist residency is a one-of-a-kind experience to be on the forefront of Milwaukee's art community with one of Milwaukee, and the country's, most revered hotels. Additionally, each Artist-in-Residence creates a legacy piece that will go on permanent display in the hotel.